Flower Shop Rin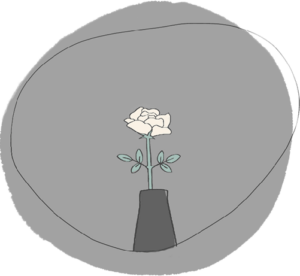 Send flowers to Japan
We fulfill your wish to send beautiful and fresh flowers to your family and friends living in Japan.
You can easily place your order by chatting with the staff via WhatsApp. (+81 3 3795 1187)
① Send us a message on WhatsApp.
② Please tell us your order details according to the input items of the automatic reply.
◎If you let us know exactly what kind of product you want, we will be able to deliver the flowers that meet your wishes better.
★ Our product catalog on WhatsApp
★ You can also see our past productions on our Instagram.

③ Please wait for a reply from our staff.  (Please note that chat response time is from 9:00 am to 6:30 pm Japan time.)
【About payment】
Credit cards are accepted for payment. After confirming your order, we will send you an email for credit card payment. After confirming the payment, we will ship and deliver the flowers.
Thank you very much.
*Personal information entered in e-mails and forms will be used only for answering and confirming inquiries.
*Additional shipping charges apply.
Please order or contact us by either way you want.
You can easily select and order products through WhatsApp as well.
Send your feelings with flowers to that important person in your life.
Receiving flowers for important anniversaries or ordinary days brings a lot of joy. It also brings a lot of joy to the person sending the flowers.
We would like to make such exchanges of feelings through flowers possible even between customers who are far away. In Japan, we can deliver fresh and beautiful flowers according to your wishes.
All the special occasions.
Birthdays, Anniversaries, New baby, Romance, Corporate gift, Sympathy, Get well, Thank you, I'm sorry, Love, Congratulations, Mother's day, Father's day, Valentine's day, White day, Halloween, Easter, Christmas, New year, 
Review
"I've tried a few Tokyo florist in the past, but Hananomise Rin flower shop is by far the best! Great communication (all in English) and were able to arrange my order so quickly. My best friend who received them was so happy and super impressed. They turned out so nicely and I'm so glad they were able to take part in her special day. They are my new go to 💖" (https://g.co/kgs/NgNQGf)
"Really great service. Easy to arrange in English. Competitive pricing and really good quality flowers. " (https://g.co/kgs/M35Lbq)
"The bouquet was exactly as requested, the flowers looked amazing, the delivery was on time. Very professional and friendly English customer service. Definitely worth recommending, well deserved 5/5" (https://g.co/kgs/E8qfnA)
Various requests
When you travel to Japan, we will deliver a special flower gift to your hotel in Japan. Memorable flowers for your partner, friends and family with you.
We will deliver flower gifts for various celebration occasions to Japanese clients and cooperating companies who are indebted to you on a daily basis.
After the flowers have been shipped, we will send you a picture of the flowers.